Asthalin Inhaler 100mcg - 200mdi
- Free Shipping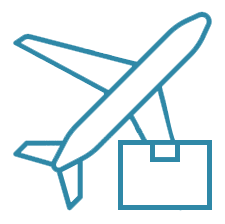 - Add to Cart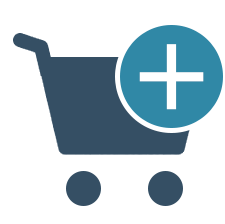 Asthma attacks can be easily managed with Asthalin Inhaler. The product is predominantly indicated for treating and preventing bronchospasm in asthmatic subjects and other condition of reversible obstructive pulmonary diseases. The medicine is also known to be helpful so as to prevent an exercise-induced bronchospasm in patients that are above four years and older.
The main active component Salbutamol in the inhaler is an essential beta-2-adrenergeic antagonist. At a level of therapeutic dose, it is known for binding the beta-2-adrenergeic of smooth muscles that are present in the airways or bronchioles. A main active component in the medicine Salbutamol is a short-acting bronchodilator with a rapid onset that is present in the airways construction. Make sure that you simply use it for dilating the constricted bronchioles.
The medicine Asthalin Inhaler is available in inhalation aerosol. The route of administration is oral inhalation only for effective and quick outcomes. For adults with a condition like a sudden onset of bronchospasm, one or two puffs must be taken, or you can use it as necessary or as prescribed by the doctor. For long-standing asthma, taking two puffs at least twice daily is highly recommended. The dosage is quite similar for children that are above four years of age. Avoid giving give it to anyone that is less than four years.
Make sure that you seek proper medical help on how to take this rescue inhaler. Make sure that you remove the cap, inhale a bit, hold it in the mouth, press the bottle so as to release the aerosol, you're your breath for just a few seconds and then continue breathing normally. Avoid exceeding the prescribed dose; otherwise, excessive consumption of the solution might enhance the risk of getting affected with some adverse effects. Ask the doctor if it is safe using Asthalin Inhaler while pregnancy and breastfeeding.
Note that certain medicinal drugs might adversely interact with component Salbutamol in the inhaler. Hence, it is requested for you to inform the doctor about all the undergoing treatment with any of the OTC or prescription medications beforehand. Get immediate medical attention as soon as possible if you experience condition like skin rashes, chest pain, breathlessness, or any other signs of allergy. Some of the other rare side effects with the medicine include dizziness, throat irritation, hypotension, muscle cramps, and insomnia. Asthalin Inhaler is indeed one of the best quick (instant) rescuer inhalers for people with the condition of asthma and other chronic obstructive pulmonary diseases (COPDs).
Write a review
Your Name:
Your Review:
Note:

HTML is not translated!
Rating:
Bad
Good
Enter the code in the box below: