Ajanta Apcalis-SX 20 mg Oral jelly One Week Pack Vol-1
- Free Shipping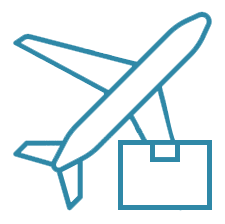 - Add to Cart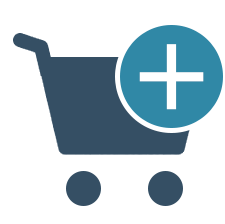 About the Medicine
Well-known medication Ajanta Apcalis SX 20 mg Oral jelly One Week Pack is prescribed for overcoming erectile dysfunction (ED), or sexual impotence in men. The impotence issue in men is known as a sexual weakness disorder characterized by some of the persistent feeble penile erection in men. The solution is composed in an oral jelly form, manufactured by a well-established company known as Ajanta Pharma. Tadalafil component in the medicine is an active chemical composition that is known to be an effective impotence drug for ED.
Usually, men shall experience some of the feeble penile erection due to conditions like poor blood supply to the penile. The delicious flavored oral jelly solution is known to be an ideal solution for overcoming ED in men that might have issues in swallowing big fat hard conventional tablets. The medicine helps impotent men in boosting up the flow of blood to the sexual organ that might further encourage erection while being sexually aroused.
Action Mechanism
Tadalafil in Ajanta Apcalis SX 20 mg Oral jelly One Week Pack is a PDE5 inhibitor that means it shall temporarily restrict the secretion of an enzyme PDE5 (phosphodiesterase type 5). The particular inhibition of PDE5 shall help the body for overcoming a powerful chemical called Nitric Oxide. Blood circulation significantly augments post the nitric oxide secretion. Penile organs shall receive a copious amount of blood on sexual arousal that shall further lead to a sturdy penile erection for longer lovemaking sessions.
Proper Consumption Pattern
Oral Jelly 1 Week Pack 7 Delicious Flavors is ought to be consumed as prescribed by any of the medical advisers. The pack contains seven delicious flavors composed of Tadalafil. Take out a sachet, squeeze it and keep the medication as a whole onto the tongue. Swallow the content as whole approx. 30 minutes before planned sexual activity. Avoid consumption of the medicine with alcohol and grapefruits, as they shall all hamper the process of drug absorption in the bloodstream.
One must never consume the medicine for recreational purposes, as it specifically formed for impotent men diagnosed with ED. This medicine is advised just for palliating impotence i.e. it shall offer temporary relief from sexual weakness. Ajanta Apcalis SX 20 mg Oral jelly One Week Pack treats impotence when consumed.
Safety Measures
Just like every synthetic medication, Ajanta Apcalis SX 20 mg Oral jelly One Week Pack which might have a little limitation on usage. It is simply inadvisable for men with Tadalafil allergies and men consuming nitro-glycerine medicines for chest pain. Nitro-glycerine and the medicine are inimical to each other and it might further lead to some of the hypotension when it is consumed along with sexual intimacy.
Write a review
Your Name:
Your Review:
Note:

HTML is not translated!
Rating:
Bad
Good
Enter the code in the box below: