Asthalin 2mg
- Free Shipping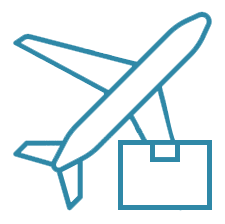 - Add to Cart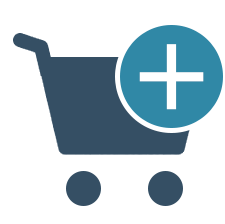 The medicine Asthalin 2mg is an effective solution for patients with the history of asthma and some other chronic obstructive pulmonary diseases (COPDs) including bronchitis and emphysema. The medicine also helps in managing and preventing the bronchospasm i.e. spasmodic contraction of bronchioles. The solution does not act quickly for restricting an asthma attack. For that, one might need a rescuer inhaler too. The medicines are also prescribed for people that are suffering from an asthma attack while exercising. The main active component in the medicine is Salbutamol.
Parent ingredient in the pill is a type of bronchodilator considered a beta-2-adrenergic antagonist. The medication, post being consumed it binds to beta-2-adrenergic receptors for ordering to relax the smooth muscles that are present in the airways in the lungs. Along with this pharmacological action, Salbetol component in the medicine shall help in dilating the bronchioles for the air passes flawlessly throughout the respiratory system.
Asthalin 2mg pills are composed in a conventional tablet form that is simple for oral consumption. The route of oral administration is simple and super effective. For adults that are found with the history of bronchospasm, the dosage is consumption of a pill three to four times per day, or as it is prescribed. For dosage in children, consult a pediatrician. Avoid consuming more than advised medicine as an overdose of the solution may lead to some unpleasant side effects.
Make sure that you follow complete safety measures while consumption of this asthma medicine in case of pregnancy or breastfeeding. Consumption of excessive medicine while being pregnant or breastfeeding can lead to issues in the fetus or newborn. It is also important for using the medicine Asthalin 2mg regularly so as to notice an improvement in the condition. Irregular consumption of Salbutamol-based solution shall not yield satisfactory outcomes. Hence, avoid breaking, crushing or splitting the pill before its consumption. Doing so might lower the effectiveness of the pill.
Some therapeutic agents might ay adversely interact with consumption of Asthalin 2mg tablets. Hence, it is important to inform the doctor about the treatment you are currently going through. More importantly, inform your doctor if you are allergic to any of the OTC or prescription medications and if you are allergic to any drugs.
Asthalin 2mg medicine is known to be the most widely prescribed asthma treating solution. This pill is probably the best solution for managing asthma, emphysema, and bronchospasm. The solution helps man to breathe more freely and easily.
Write a review
Your Name:
Your Review:
Note:

HTML is not translated!
Rating:
Bad
Good
Enter the code in the box below: