Asthalin 4mg
- Free Shipping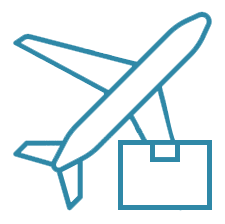 - Add to Cart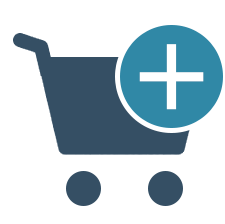 The effective Asthalin 4mg medication is composed for patients found with a history of bronchial asthma and chronic obstructive pulmonary diseases (COPDs). The pill is known for being effective against condition such as bronchitis, emphysema and exercise-induced asthma. Note for treating and preventing bronchospasm, which is a constriction of bronchioles. The medicine does not act promptly for stopping an asthma attack, like just how rescuer inhaler works. The 4mg dosage helps in preventing an asthma attack that is caused by exercise and exposure to some of the allergens.
A main active component in the medicine is Salbutamol Sulfate, or Albuterol, which is a sort of bronchodilator. The medicine is a selective solution that is considered as a beta-2-adrenergic agonist. The drug in conventional tablet form is to be consumed orally, which helps in adhering beta-2-adrenergic receptors. With the eases smooth muscles of the airways in the lungs get working. Along with such action mechanism, the solution Asthalin 4mg helps in to dilate the bronchioles, thereby making respiration system more comfortable and easy.
The asthmatic medication is a trusted solution and is available as a standard conventional tablet form. Consume the medication orally with a glass of water. For adults, the dosage of this medicine is one tablet at least three or four times a day, or as it is recommended by the doctor.
The safety of Asthalin 4mg should be checked before consumption in pregnancy or nursing a baby. If the medicine is consumed in excess it can lead to some of the health issues in the fetus or newborn. It is imperative for consuming the medicine regularly for getting rid of asthma. Irregular consumption of this medicine shall not yield a better outcome. Crushing, breaking or splitting the convention tablet before consumption can lower the effectiveness of the medicine.
Interaction of the medicines is common with synthetic drugs. Asthalin 4mg interacts with certain medications and produces some unpleasant side effects. The medicine is an imperative solution, hence inform the doctor about treatment before he or she prescribes you with medicine composed of Salbutamol. Also, inform about the medical issues that already exist or allergic due to any of the medicines.
Some of the common medicine reactions with this solution might include tremors, headaches, sleeplessness, and drowsiness. Inform your doctor right away in a case, you come across hives and swelling of the face. Asthalin 4mg medicine is the most broadly prescribed asthma solution. The solution is trusted for being the safest solution for managing asthma, bronchitis, and emphysema. The medicine allows a patient for breathing more comfortable.
Write a review
Your Name:
Your Review:
Note:

HTML is not translated!
Rating:
Bad
Good
Enter the code in the box below: