Caverta 50
- Free Shipping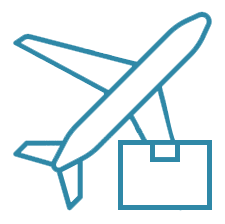 - Add to Cart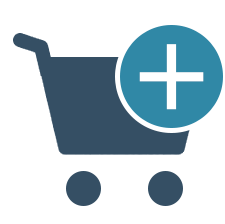 Caverta 50

Caverta 50 is the most effective impotence medicine that is prescribed for treating Erectile Dysfunction (ED), which is also known as sexual weakness. Impotence issue in men is a common sexual condition, where a man repeatedly fails to attain or sustain an erection. This condition prevents men from performing sexual intercourse without any breakdowns. Ranbaxy Laboratories Ltd. is a prominent pharma company that manufacturer this medicine out of 50mg Sildenafil Citrate. This is the active component of the solution that is extremely effective against impotence issue.
Most of the men that are suffering from impotence issue might have an underlying physical condition which is associated with the improper flow of blood in the penile region. This moderate dosage medicine enhances the blood supply to the penile organ so that impotent men can experience a strong and long-lasting penile erection. It is essential for men to be sexually stimulated for experiencing a stiffer penile.
Action Mechanism
Sildenafil Citrate component in the medicine Caverta 50 belongs to a class of medications called PDE5-inhibitors. The drug inhibits the secretion of an enzyme known as PDE5 that might further help in allowing the body for enhancing the nitric oxide secretion, which is a powerful substance for enhancing the supply of blood to the penile. Ultimately, the penile organ achieves enough blood for making the organ firm while sexual excitement. The pharmacological effect of this ED medicine stays in the bloodstream for approx. four to six hours, providing ample time for making love.
Proper Consumption Pattern
The impotence treating medicine Caverta 50 is a prescription-only solution that is to be used as advised by a doctor. The medicine is to be consumed should be consumed at least an hour before indulging in a planned lovemaking session. The medicine is to be consumed only as needed but only once in 24 hours. Stay away from consumption of the fatty foods, grapefruits or alcohol while taking this impotence medicine, as they might hamper assimilation of the drug process.
Consuming the pill more than prescribed dose can enhance the risk of getting affected by adverse effects. Hence, make sure you follow complete instructions before consumption of the medicine. This ED medicine is not consumed for any of the recreational purposes. Men that are found with some of the libido problems must not consume ED medicine as Sildenafil Citrate is not an aphrodisiac. Remember, Caverta 50 pill does not cure erectile dysfunction; it just provides palliate relief from such sexual weakness.
Safety Measures
Caverta 50 is only suitable for consumption by men with various sexual impotence conditions. It is contraindicated for men that are allergic to Sildenafil Citrate component. Men consuming the medicine with nitrates or alpha-blockers should stay away from consumption of this impotence medicine; as such medicines can lead to some unpleasant symptoms when consumed in combination with this ED medicine.
Write a review
Your Name:
Your Review:
Note:

HTML is not translated!
Rating:
Bad
Good
Enter the code in the box below: