Cenforce 100Mg
- Free Shipping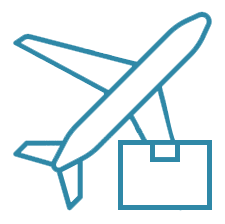 - Add to Cart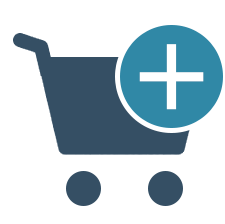 Cenforce 100 Blue Pill
Cenforce 100 mg composed of trusted Sildenafil Citrate 100 mg helps in overcoming Erectile Dysfunction condition in men. Manufacturer Centurion Lab composes the pill and it makes the pill available as 10 conventional tablets per blister pack. The medicine as a blue color pill is less sweet compared to some other impotence condition. The impotence treating solution delivers an outcome that is sooner than any other impotence treating solutions.
Action Mechanism
The medicine Cenforce 100 mg with main active component 100 mg Sildenafil Citrate belongs to a PDE-5 (phosphodiesterase type 5) enzyme inhibitor family. The ED medicine is known for restricting the activity of an enzyme that might later help the muscles of the blood vessels in the penile for relaxing while creating an enhanced flow of blood in the penile region. While it is combined with some sort of physical or psychological sexual stimulation, ED treating solution might help impotent men in achieving and maintaining a stiffer penile erection for a long lovemaking session.
Proper Consumption Pattern
Medicine composed in conventional tablet form is to be consumed approx. 45 to 60 minutes before planned lovemaking session. The ED pill is highly recommended to oral consumption as a whole with a glass of water. Altering the state of conventional pill by chewing or crushing the medicine might lower the effectiveness of this ED medicine. Consumption of one pill is safe and one shall avoid oral intake of it again in just 24 hours. Proper oral consumption might help the man in attaining effectiveness that might last for about 4 to 6 hours.
Safety Measures
Similar to some other ED treating solutions, low dosage impotence treating solution might lead to side effects like headache, nausea, runny nose, and backache. However, mild effectiveness with the medicines is nothing to worry about as they might not stay for a longer time and they might even vanish soon. Excessive oral intake of Cenforce 100 mg might lead to some severe side effects that shall demand medical assistance as soon as possible.
Adverse reactions with Sildenafil Citrate 100 mg composed medicine might lead to the condition including pain, tingling, or numbness of the face, neck, chest, or jaw are also considered as some severe side effects that might need emergency medical attention for safety purpose.
Write a review
Your Name:
Your Review:
Note:

HTML is not translated!
Rating:
Bad
Good
Enter the code in the box below: