Himalaya Confido
- Free Shipping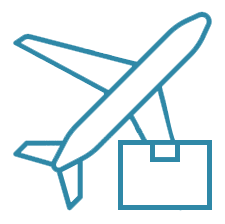 - Add to Cart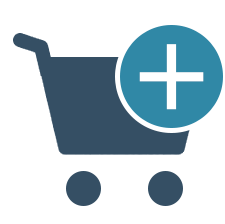 About the Medicine
Himalaya Confido medicine is known to be an herbal supplement indicated for relieving male sexual health issues like Spermatorrhea, Impotence, Premature Ejaculation, and Nocturnal Emissions. It has been found that the super safe herbal formulation that can help in enhancing the overall sexual health in men, which helps in improving their sexual love life. This particular trusted remedy is formulated by a renowned company called as Himalaya Herbal Healthcare.
The main active component in the medicine Himalaya Confido includes cowhage and small caltrops. Small caltrops are known for having aphrodisiac properties that help in enhancing the libido as well as sperm count. In addition, they are beneficial in relieving sexual impotence by boosting up the flow of blood in the penile organ and testosterone levels. Cowhage component in the herbal solution is a natural herb managing male sexual dysfunctions by enhancing the testosterone secretion.
Action Mechanism
The herbal solution Himalaya Confido helps in managing male sexual dysfunction which is caused by some of the physical conditions that are associated with low testosterone and inadequate supply of the blood to the penile organ. It has an androgenic property which helps in boosting up the testosterone levels and sperm count, thereby controlling impotence condition (Erectile Dysfunction), low libido (sexual drive) and infertility.
This herbal remedy also regulates semen ejaculation through some of the neuro-endocrine routes in the brain. This impotence treating solution is useful for relieving sexual impotence, loss of sexual desire and performance anxiety that is caused due to some emotional disturbance.
Proper Consumption Pattern
For the appropriate consumption of dosage and directions, one must consult a healthcare professional. You might also need to consume the herbal solution on a regular basis for experiencing improvement in the sexual health. Also, remember that it does not provide you with some quick outcomes as you might not need to consume it for a longer period for repeating the benefits.
Safety Measures
Usually, the impotence treating herbal solution, Himalaya Confido is not known for producing any severe side effects when consumed as per the instructions by the doctor. Also, make sure that you seek medical attention when you experience any unpleasant side effects that stay post consumption of the herbal product. It is always safe for consuming the herbal supplement under the complete supervision of the medical profession. The herbal solution when consumed as prescribed, does not lead to any side effects.
Write a review
Your Name:
Your Review:
Note:

HTML is not translated!
Rating:
Bad
Good
Enter the code in the box below: