Filagra Dxt Plus
- Free Shipping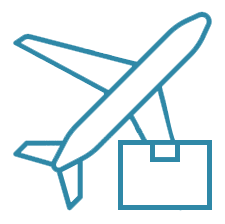 - Add to Cart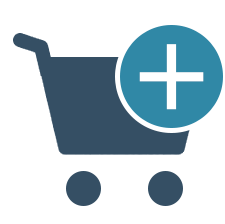 Filagra Dxt Plus

The Super Powerful dual acting medicine Filagra DXT Plus is an effective and safe solution that is used for treating two debilitating sexual issues like Erectile Dysfunction (ED) and Premature Ejaculation (PE). Erectile Dysfunction condition in man occurs when a man does not experience erection and Premature Ejaculation is characterized by early ejaculation. Fortune Healthcare is a pharma company that composes the dual acting pill. The medicine with two active drugs includes 100mg Sildenafil Citrate and 60 mg Duloxetine.
There are some of the physical or psychological factors that might lead to erectile dysfunction and premature ejaculation issues in men. However, a poor supply of blood is the main cause of impotence, and the exact cause of premature ejaculation is idiopathic. Filagra DXT medicine significantly enhances the blood flow to the penile organ for promoting an erection and delays ejaculation by working on some of the specific neurotransmitters. The ED medicine can help in improving sexual performance.
Action Mechanism
Sildenafil Citrate component in the medicine is categorized under the group of drugs known as PDE5-antagonists. Duloxetine component is a selective serotonin reuptake inhibitor (SSRI), which is a kind of antidepressant medication. The active component Sildenafil Citrate helps in enhancing the supply of blood to the penile organ for helping impotent men to experience a stronger and long-lasting penile erection. Complete action mechanism of Duloxetine is exactly unknown; however, it is assumed that the drug helps in delaying semen ejaculation by enhancing the level of some certain brain chemicals.
Proper Consumption Pattern
Remember that Filagra DXT Plus medicine is composed of two drugs, so it is important for consuming the high dosage medicine exactly as recommended by a physician. This dual-acting solution can be consumed approx. an hour before planned lovemaking session. The ED and PE solution is to be consumed only when required and not more than once in a day. Avoid intake of alcohol or grapefruits while the course of therapy, as they might hamper drug absorption for working well over impotence.
Filagra DXT Plus medicine is not recommended solution for use as a recreational solution and consumption of pill along with alcohol or illicit drugs can enhance the risk of side effects. This dual acting ED and PE medicine are contraindicated to men that do not have impotence.
Safety Measures
Before consumption of any of the synthetic medicine, man must be aware of complete safety measures. Filagra DXT Plus medicine is not suggested safe for consumption by men that are allergic to Sildenafil Citrate or Duloxetine. The pill is also not intended for men consuming prescription medicines with nitrates, antidepressants or alpha-blockers. These prescription medicines are not compatible with Sildenafil Citrate and if taken in combination, a man may experience some of the severe side effects.
Write a review
Your Name:
Your Review:
Note:

HTML is not translated!
Rating:
Bad
Good
Enter the code in the box below: