Filagra Fxt Plus
- Free Shipping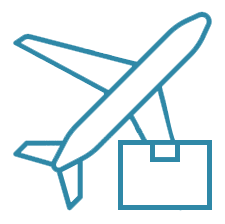 - Add to Cart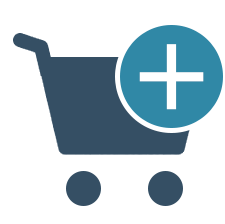 Filagra FXT Plus

Filagra FXT Plus medicine is one of the effective solutions prescribed to men with sexual conditions including Erectile Dysfunction (ED) and Premature Ejaculation (PE). ED in men is a condition when a man experiences feeble erection and PE is an early ejaculation of semen. These impotence issues help in preventing men from making love. Fortune Healthcare composes this medicine out of 100mg Sildenafil Citrate and 60mg Fluoxetine.
Improper amount of blood flow is known to be the potential cause of impotence, while the exact cause of PE is not yet known. Filagra FXT Plus substantially helps in enhancing the blood supply to the penile for helping in having a stiffer penile erection and delays ejaculation by working over the neurotransmitters. This ED treating solution can help in enhancing man's sexual performance.
Action Mechanism
The main active component Sildenafil Citrate of the medicine is classified under the class of medications known as PDE5-inhibitors, whereas Fluoxetine component in the pill belongs to a group of medicine known as a selective serotonin reuptake inhibitor (SSRI). Sildenafil Citrate works over ED by enhancing blood supply to the penile shaft for helping men to experience a harder and long-lasting penile erection. The mechanism of this action of Fluoxetine is completely idiopathic, but it is presumed that the medicine Filagra FXT Plus holds and delays ejaculation by enhancing levels of certain neurotransmitters.
Proper Consumption Pattern
Remember Filagra FXT Plus medicine is composed of two prescription drugs, so it is essential can help in using the medicine exactly as advised by a medical professional. Dual-acting medicine is ought to be consumed at least an hour before indulging in a planned lovemaking session. ED and PE treating solution must be consumed only when needed and not more than once in a day. Refrain from consuming the alcohol or grapefruits while treatment, as they might hamper absorption of the ED solution.
The dual acting pill is not for recreational purpose and consuming it with alcohol or illicit medicine can enhance the risk of adverse events. ED and PE treating solution are contraindicated to those who do not suffer from ED or PE like impotence condition. The impotence treating solution works only when it is consumed in presence of complete sexual arousal.
Safety Measures
Before consumption of any conventional medicine, knowing about safety measures is important. Filagra FXT Plus is not men for consumption by men that are allergic to Sildenafil Citrate or Fluoxetine component. It is also not indicated for men taking prescription drugs like nitrates, antidepressants or alpha-blockers, as the combination might lead to some severe side effects that might further need medical assistance.
Write a review
Your Name:
Your Review:
Note:

HTML is not translated!
Rating:
Bad
Good
Enter the code in the box below: