Filagra Oral Jelly Black Currant Flavour
- Free Shipping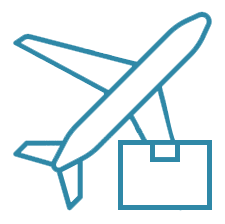 - Add to Cart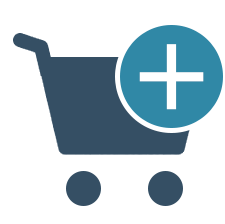 Filagra Gel Shots 100mg 1 Week Pack 7 Delicious Flavours
Available Flavors: Pineapple, Orange, Strawberry, Cherry, Banana, Black Currant, Butterscotch
About the Medicine
The flavored solution Filagra Oral Jelly Black Currant Flavor is one of the most effective solutions for treating Erectile Dysfunction (ED). Impotence is a common sexual disorder that is characterized by the inability for attaining or sustaining an erection. It is manufactured by a manufacturer Fortune Healthcare that is available in a sensational oral jelly form for oral consumption. The sensational black currant solution is composed of 100 mg Sildenafil Citrate that is the first recognized oral impotence treating solution.
There could be some physical or psychological conditions that are responsible for causing impotence in men, but the improper flow of blood in the penile is considered the chief cause behind having a poor erection. Due to the clogging of blood vessels, the penile organ fails in receiving blood to achieve a stiffer penile erection. The medicine substantially helps in improving the blood supply to the penile for promoting a stiffer penile erection.
Action Mechanism
The component Sildenafil Citrate falls under the group of therapeutic agents known as PDE5-inhibitors. This impotence treating medicine acts on a specific enzyme known as phosphodiesterase-5 (PDE5). By inhibiting the PDE5 enzyme, the medicine considerably enhances the secretion of nitric oxide, which is a substance that might help in boosting up the blood circulation. Nitric oxide helps in dilating the arteries and further helps in relaxing the penile muscles for enhancing the blood flow to the penile shaft for a stiffer penile. Sildenafil Citrate component does not cause a spontaneous penile erection; it is an important thing that might undergo sexual stimulation for enabling an erection.
Proper Consumption Pattern
The medicine Filagra Oral Jelly Black Currant Flavour is a prescription solution. Consume the medicine only as it is instructed by your physician. The dose is to be consumed approx. 30 minutes before intending planned lovemaking session, preferably on an empty stomach. Consume the solution only when needed and not more than once in a day. Make sure you stay away from intake of alcohol, fatty foods or grapefruits along with this solution, and do not consume the medicine in excess.
The powerful solution medicine is not for recreational purpose. Taking the medicine with alcohol or some illegal drugs might lead to some severe adverse reactions. The black currant flavored solution does not work for men with libido issues, as it does not have any of the aphrodisiac properties. The solution is prescribed for relieving erectile dysfunction and it does not cure the condition completely.
Safety Measures
Before intake of the solution Filagra Oral Jelly Black Currant Flavor, it is imperative for knowing about a few precautionary measures. For example, a man must inform the doctor about the undergoing treatment and complete history of medical problems before consuming the ED pill. This solution is not advisable for men that consume nitrates or alpha-blockers, as they are inimical to the medicine Sildenafil Citrate.
Write a review
Your Name:
Your Review:
Note:

HTML is not translated!
Rating:
Bad
Good
Enter the code in the box below: