Malegra 120
- Free Shipping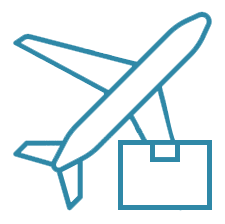 - Add to Cart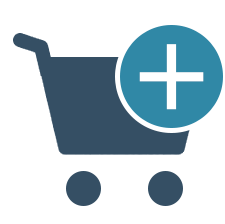 Malegra 120

Highest dosage Malegra 120 pill is trusted for being one of the stronger medicines. The pill is prescribed for relieving a debilitating sexual condition called Erectile Dysfunction (ED). Impotence issue in men occurs when a man repeatedly struggles for achieving an erection. The medicine composed by Sunrise Remedies Pvt. Ltd., is available in a conventional tablet form for oral consumption. 120 mg Sildenafil Citrate is the main active component that is a popular impotence drug.
Most of the men experience listless penile erection due to some of the lack of blood supply to the penile tissues. Malegra 120 medicine is a powerful solution that significantly enhances the blood supply to the penile organ, which helps in having an erection. The medicine does not simply cause erection soon after consuming the pill; the drug might need some time for acting too. More importantly, the medicine promotes an erection only while consumed in presence of complete sexual arousal.
Action Mechanism
Sildenafil Citrate component in the medicine is a clinically proven solution that suppresses the natural secretion of PDE5 (phosphodiesterase type 5), which is a naturally secreted enzyme. By getting down the level of the PDE5 enzyme, Sildenafil Citrate component can help the body for releasing nitric oxide, which is a potent substance for dilating arteries and relaxing muscles for enhancing the supply of blood to the penile.
Proper Consumption Pattern
High dosage Malegra 120 pill can be consumed as recommended by a registered healthcare professional. The pill is to be consumed roughly an hour before planned lovemaking session and only when required but not more than once in a duration of 24 hours. The solution exhibits the effectiveness well when consumed on an empty stomach, while it might not act when consumed with alcohol or grapefruits. Excessive consumption of the medicine enhances the risk of some severe drug reactions that might need medical assistance.
Efficacy of the ED medicine lowers when the pill is consumed by chewing, crushing or breaking it before oral consumption. Also, note that Malegra 120 pill is not for recreational purpose and it should not be taken with any of the illicit drugs or alcohol. This impotence solution offers some of the palliative relief from impotence; the medicine does not treat ED permanently.
Safety Measures
The medicine Malegra 120 is exclusively for men that are diagnosed with impotence issue. It should not be consumed by women and anyone that are under 18 years of age. There are some of the restrictions while consuming the ED pill. It is also not advised for consumption by men that are allergic to Sildenafil Citrate or men taking nitrates or alpha-blocker medicines, as such solutions are antagonistic to Sildenafil Citrate.
Write a review
Your Name:
Your Review:
Note:

HTML is not translated!
Rating:
Bad
Good
Enter the code in the box below: