Penegra 50
- Free Shipping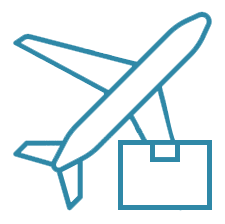 - Add to Cart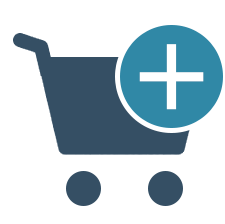 Penegra 50

The medicine Penegra 50 is one of the most effective solutions that treat erectile dysfunction (ED) or sexual impotence condition in men. Impotence issue is a common sexual disorder that is highly characterized by the frequent attacks of listless penile erection. It is available in a conventional tablet form that is produced by a well-established pharma company known as Zydus Alidac Cadila. Sildenafil Citrate component in the medicine is indeed one of the effective impotence medicines that are approved by the FDA.
Men that usually experience some poor erections due to an inadequate amount of blood flow to the sexual organ. Penegra 50 pill is a perfect solution for men with impotence condition, as it might help in boosting up the blood supply to the penile region, which might further encourage on the sexual stimulation. Medicine shall cause an erection only in the presence of complete sexual arousal. It will not cause lead to spontaneous erection with consumption of the pill.
Action Mechanism
Sildenafil Citrate component in the medicine is an essential selective PDE5 inhibitor. This means that the medicine blocks the secretion of an enzyme PDE5 (phosphodiesterase type 5). Inhibition of PDE5 enzyme can help in allowing the body for releasing a substance known as Nitric Oxide. Blood flow in the penile significantly enhances post elevation of nitric oxide secretion. Penile organ receives an adequate amount of the blood while sexual stimulation, which causes an erection.
Proper Consumption Pattern
Penegra 50 is to be exactly consumed as advised by a health adviser. The dosage of the medicine should be consumed 60 minutes before sexual activity and only once in 24 hours. Medicine acts better on an empty stomach. The effectiveness of Sildenafil Citrate might stay decrease if to be consumed along with alcohol or grapefruits. Exceeding the dose of the medicine can enhance the risk of side effects for consuming only as advised by your doctor.
You might need to consume the pill as a whole with a glass of water. Avoid breaking, crushing or chewing the tablet before consumption. Never consume the medicine Penegra 50 for recreational purpose. It is to be consumed only by impotent men. The pill is just for palliating sexual impotence that means it offers palliative relief from impotence.
Safety Measures
Just like synthetic medicine, Penegra 50 has a few limitations on consumption. This particular solution is not safe for consumption by men allergic to Sildenafil Citrate. Men that use nitrates medicine for chest pain and Sildenafil Citrate combination is inimical to each other and can lead to some hypotension if consumed along.
Write a review
Your Name:
Your Review:
Note:

HTML is not translated!
Rating:
Bad
Good
Enter the code in the box below: