Salbetol 2mg
- Free Shipping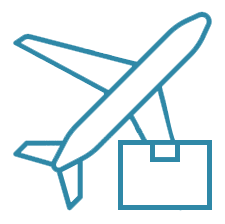 - Add to Cart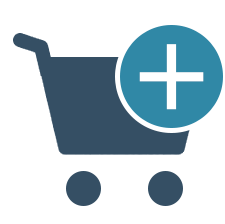 Effective solution Salbetol 2mg helps in treating and preventing chronic obstructive pulmonary diseases (COPDs) including bronchial asthma, bronchitis, and emphysema. The medicine acts on the underlying pathology known as bronchospasm, which is a condition where the airways are constricted due to various irritation or inflammation. The solution is ought to be consumed regularly as it is prescribed for treating asthmatic symptoms including a cough, wheezing, breathlessness, and chest tightness. It does not act instantly for retracting asthma attack.
The medicine Salbetol 2mg is loaded with a component called Salbutamol, which is also known as Albuterol. The component in this medicine is known to be a beta-2 adrenergic antagonist, which is a drug that has a bronchodilation effect. Post consumption of the medicine orally, the medicine binds to the beta-2 adrenergic receptors for complete ease and it helps in smoothing the muscles of the airways present in the lungs.
Complete action mechanism of the pill hips in bronchioles dilating so that the air flows easily across the respiratory system. Salbetol 2mg is to be consumed orally with a glass of water for drug absorption in the bloodstream. Physicians usually tend to prescribe the asthma solution three to four times a day.
Inform your doctor all another suffering of your from any other illness; more importantly, in case of pregnancy or breastfeeding. Unnecessary consumption of the asthmatic treating solution during pregnancy or breastfeeding can prove to be harmful to the fetus or newborn. The medicine is highly recommended for consumption regularly to reap the benefits.
Synthetic solution interacts for producing an unpleasant side effect. Salbetol 2mg pill might adversely interact with some of the other drugs, so it is essential for checking with the doctor and informing them about the undergoing treatment.
Some of the common side effects while consumption of the medicine includes tremors, insomnia, headache, and dizziness. Stop taking the asthmatic treating medicine and inform the doctor in case you are suffering from any of the skin rashes along with swelling of lips or face. High blood pressure, sore throat, muscle spasms, and chest pain are known to be some of the rare side effects with consumption of such medicine.
The medicine Salbetol 2mg is trusted for being the best asthma medicine. The conventional tablet can help treat asthma, emphysema, and bronchitis due to bronchospasm. The medicine helps a person with asthma to breathe easier.
Write a review
Your Name:
Your Review:
Note:

HTML is not translated!
Rating:
Bad
Good
Enter the code in the box below: