Salbutamol 4mg
- Free Shipping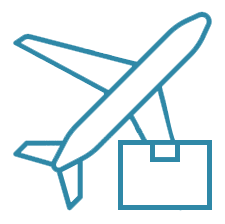 - Add to Cart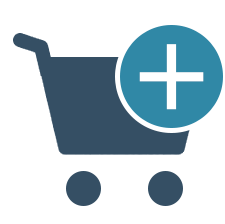 Albuterol 4mg is the main active component in Salbutamol 4mg that is one of the most popular drugs helping to relieve bronchial asthma and other respiratory conditions. Such issues include emphysema and bronchitis condition. Bronchospasm condition is the main cause that lies behind such a pulmonary condition that is characterized by the constriction of airways in the lungs. It is also important for using the medicine regularly for having effective treatment asthma and other COPDs. The medicine treats the asthma symptoms including the condition like a cough, breathlessness, wheezing, and chest tightness. The medicine contains Salbutamol Sulfate as a main active component.
The component in this pill is essentially a beta-2 adrenergic antagonist that has bronchodilation effect. After consumption of the medicine orally, the medicine binds to the beta-2 adrenergic receptors. This pharmacological action of the medicine shall help in relaxing the smooth muscles of the airways present in the respiratory tract. This is how the airways might get dilated for making breathing act more effortless and comfortable.
Salbutamol 4mg conventional tablet is to be consumed with a glass of water. Physicians recommend this asthma medication for consumption at least three to four times per day. For a pediatric dose, one must seek medical help. Avoid consumption of the medicine more than the recommended dose, as excessive consumption of the medicine can lead to some of the unwanted side effects. Avoid splitting or chewing the pill before consumption of the medicine; otherwise, it is more likely that the solution might lose the effectiveness.
Inform your doctor about all other medicines you are consuming before getting Salbutamol 4mg medicine. More importantly, make sure that you ask if the medicine can be used safely while being pregnant or breastfeeding. Excessive or unnecessary consumption of the asthma medication might be fatal. It is suggested to use Albuterol 4mg medicine regularly for overcoming condition like asthma and other COPDs issues.
The synthetic medicines are known for interacting with the medicine for leading to some produce some of the unpleasant side effects. Hence, people are recommended to inform their physician about the treatment they are already receiving. Also, make sure to inform the doctor if they are having any other illnesses or allergies to the medications.
Salbutamol 4mg medicine is trusted to be a safe and effective solution as an asthma medicine. It can help in treating bronchial asthma, emphysema, and bronchitis that are caused due to the constriction of airways. The medicine helps patients with a history of asthma for breathing easily and comfortably.
Write a review
Your Name:
Your Review:
Note:

HTML is not translated!
Rating:
Bad
Good
Enter the code in the box below: