Silagra 100
- Free Shipping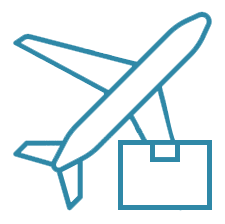 - Add to Cart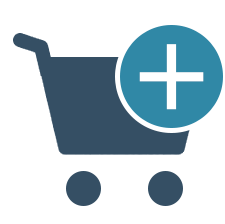 Silagra 100



An effective Silagra 100 medicine is indicated for relieving Erectile Dysfunction (ED) or impotence issue in men. When a man persistently fails in achieving or sustaining an erection the condition is named as being impotent. Cipla, which is a renowned pharma company, is responsible for manufacturing the ED medication in easy to consume conventional tablet form. The most important element of this pill is the active drug Sildenafil Citrate.
Most of the men are seen experiencing impotence like condition due to poor supply of the blood to the male copulatory organ. Silagra 100 pill looks after this etiological factor of such impotence condition; it helps in improving the supply of blood to the male sexual organ so as to promote a stiffer penile while being sexually aroused.
Action Mechanism
Erectile dysfunction or impotence like condition is caused due to various factors. One of the most common conditions among the old men is, lowered flow of blood in the penile region. Being a PDE5 inhibitor, Sildenafil Citrate component in the pill Silagra 100 performs well by relaxing the muscles in the penile region. This pill allows vessels for dilating and filling up with the blood. Complete action mechanism of this impotence pill shall help in boosting up the flow of blood, which shall further facilitate an erection in presence of complete sexual arousal.
Proper Consumption Pattern
The medicine Silagra 100 is a prescription medication and is recommended for consumption only as advised by a certified doctor. This particular solution is safe for consumption with or without food. One might need to take the solution approx. 45 minutes before planned lovemaking session, preferably only once in 24 hours. The impotence treating medicine might lose its therapeutic effects when consumed along with alcohol, fatty foods or alcohol. Consuming the medicine more than one pill at a time can enhance the risk of overdose, which causes side effects.
One must not consume the pill by crushing, chewing or breaking it. The medicine is not for recreational use and one must avoid its consumption with alcohol or any other illicit drugs. Silagra 100 pill is a prescribed for controlling erectile dysfunction condition and it will not cure the issue permanently.
Safety Measures
Men that are not diagnosed with impotence or erectile dysfunction should not consume Silagra 100. It is not indicated safe for consumption by women and children. Men with some history of Sildenafil Citrate are advised not to consume the pill. More importantly, it is also not suggested for consumption by men undergoing treatment with nitrates or alpha-blockers. Such medicines are inimical in action with Sildenafil Citrate and they can also produce some unpleasant drug interactions when consumed in combination.
Write a review
Your Name:
Your Review:
Note:

HTML is not translated!
Rating:
Bad
Good
Enter the code in the box below: