Sildisoft 100
- Free Shipping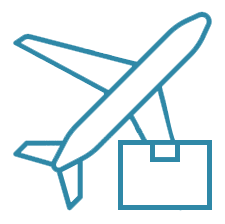 - Add to Cart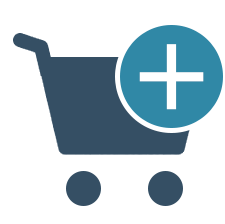 About the Medicine

High dosage medicine Sildisoft 100 is an effective solution that is highly suggested for relieving Erectile Dysfunction (ED). This medication is a best chewable solution that allows men for having one of the best penile erections. This solution is known as a feasible medication in soft chewable form for oral consumption. This medicine could be simply dubious for men and the chewable pills are gum-like medicine preferable for enjoying effective intercourse.


The chewable solution is composed of Sildenafil Citrate helps in enhancing the sexual performance by having stunning erectile issues and lowering the arterial failures as a whole. A main active component in this chewable pill enhances the flow of blood and also widens the arterial passage in the penile. The effectiveness of this chew can help sexually aroused men for attaining and receiving a harder penile that stays for a longer time.


Action Mechanism

The main active component Sildenafil Citrate in Sildisoft 100 is classified under the group of therapeutic agents known as PDE5-inhibitors. The medicine helps in lowering the secretion of an enzyme PDE5 for releasing the nitric oxide. This enzyme is a substance that helps in boosting up the blood supply to the penile by dilating blood vessels and also by relaxing the muscles. Some of the spongy erectile tissues might receive an adequate amount of the blood for having a stiffer penile that might sustain for a longer time. The pill helps in achieving an erection only in the presence of complete sexual stimulation.


Proper Consumption Pattern

The pill Sildisoft 100 is recommended for consumption only as advised by a registered medical professional. This solution is to be consumed orally only an hour before sexual activity and only when needed but not more than once in a day. All one might need to do is chewable and swallow the pill as a whole. Make sure you stay away from intake of alcohol or grapefruits while using medication, as they reduce the efficacy of the pill by hampering the absorption.


Consuming the medicine more than prescribed dose can enhance the risk of side effects, so be careful and make sure one must follow all directions carefully. This solution must not be consumed for any of the recreational purposes and do not take it along with some illicit drugs or alcohol.


Safety Measures

Sildisoft 100 pill is only for consumption by men that are diagnosed with impotence or erectile dysfunction. It is not prescribed for consumption by women and children. Men that are hypersensitive to Sildenafil Citrate man must never use this medicine. Also, men taking nitrates or alpha-blockers are prohibited from consumption of such solution.
Write a review
Your Name:
Your Review:
Note:

HTML is not translated!
Rating:
Bad
Good
Enter the code in the box below: