Himalaya Speman
- Free Shipping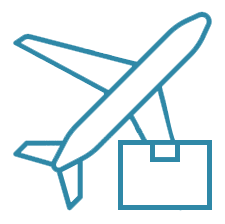 - Add to Cart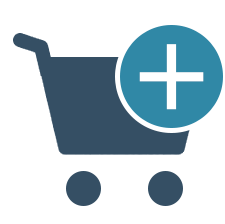 About the Medicine
The medicine Himalaya Speman is known as a unique herbal solution for treating Oligospermia, which is a condition where men are unable for producing enough amounts of sperm for fertilization. Oligospermia is a male reproductive system condition that is characterized by the deficiency of sperm cells in the semen. This herbal medicine is trusted to be one of the best remedies for improving sperm count and its morphology.
Main active ingredients of Himalaya Speman medicine include Hygrophilia, Cowhage, and small Caltrops. Such herbs in the medicines are known for acting as best on the reproductive organs. This impotence treating solution is highly indicated for treating sexual impotence condition, seminal debilities, and spermatorrhoea. They also help in secreting certain hormones in the brain that are responsible for improving the sexual function.
Action Mechanism
The herbal supplement helps in promoting spermatogenesis and sexual performance as a whole. The herbal ingredients in this impotence treating solution are known for promoting the process of spermatogenesis (formation of sperm) by enhancing the testosterone secretion. Furthermore, it helps in enhancing sperm morphology and quality that helps in enchanting the secretion of male sex hormones in the pituitary gland that is present in the brain.
The medicine Himalaya Speman helps in improving the sexual drive (libido) and the ability for achieving harder and durable penile erection for men. It also contains some of the natural ingredients that comprise aphrodisiac properties, which helps in improving libido, or another sexual drive. Furthermore, Himalaya Speman has a powerful antioxidant effect; it helps in lowering the oxidative damage in the body that shall further prevent sperm disruption.
Proper Consumption Pattern
Make sure that you consult the doctor for knowing how to consume the medicine Himalayan Speman appropriately. Also, make sure to follow all the instructions carefully while consumption of the herbal supplement. It is also important for using the herbal remedy regularly so as to experience improvement. This medicine does not work instantly; you might need to consume the solution on a daily basis for experiencing the effective outcomes.
Safety Measures
Side effects of the herbal product are rare, provided consumed as prescribed by the doctor. Also, make sure that you check with the medical professional if you experience any of the unpleasant side effects after consumption of the medicine. Although Himalaya Speman solution is a safe herbal supplement, some men with other medical complications are prohibited from consuming it. Hence, seek medical advice before consumption of this herbal remedy.
Write a review
Your Name:
Your Review:
Note:

HTML is not translated!
Rating:
Bad
Good
Enter the code in the box below: