Tadalis SX 20
- Free Shipping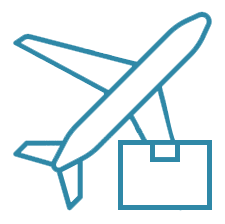 - Add to Cart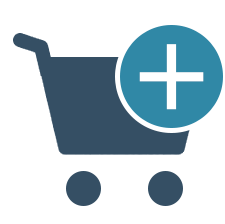 About the Medicine
The high dosage weekend pill Tadalis SX 20 is an extremely medicine is used for treating male sexual weakness, which is also called Erectile Dysfunction (ED). This medicine is diagnosed when a man repeatedly fails in attaining or sustaining an erection in presence of sexual arousal. Ajanta Pharma manufactures this Erectile Dysfunction medication. This weekend pill is composed of 20 mg Tadalafil, which is widely prescribed for maximum effective outcomes.
There are various causes that are highly responsible for causing impotence issue in men, but the insufficient supply of the blood to the penile can make men impotent. Inadequate supply of blood to the penile is due to narrowing of the arteries. Tadalis SX 20 medicine is the appropriate choice of medicine for impotence condition. Tadalafil helps in boosting up the blood flow to the penile organ by dilating the narrowed arteries, which leads to a stiffer penile.
Action Mechanism
The active component in the medicine Tadalafil is categorized under the group of medicinal agents called PDE5-inhibitors. The primary action of the solution is to negate the enzyme phosphodiesterase-5 (PDE5). It does the job by decreasing PDE5 enzyme, which shall further allow the body for enhancing nitric oxide secretion. Enhanced level of nitric oxide helps in improving the supply of blood throughout the body, which also includes the male sexual organ. An abundant amount of blood enters the penile organ for attaining a stiffer penile erection. Complete action mechanism of the medicine helps men to stay active for max 36 hours.
Proper Consumption Pattern
Remember that the pill Tadalis SX 20 is a prescription solution that has to be consumed as prescribed by a healthcare professional. The dosage of this impotence treating medicine is an intake of one pill at least an hour before planned lovemaking session. It is to be consumed on an empty stomach or post consumption of a light meal. Man must consume the medicine only once in 24 hours. Some of the substances like alcohol and grapefruits should not be consumed with the ED medicine; otherwise, they hamper the assimilation of the medicine.
The impotence treating medicine is not to be consumed for any of the recreational purposes. One must not consume Tadalis SX 20 with illicit drugs or alcohol; this might enhance the risk of getting affected by the adverse effects. This medication is prescribed for treating erectile dysfunction; it will not cure the issue permanently.
Safety Measures
Men that are not diagnosed with sexual impotence should not consume the medicine Tadalis SX 20. Men that are allergic to Tadalafil are strictly prohibited from consumption of this ED medicine. It is also not recommended for men that undergo treatment with a prescription solution containing nitrates or alpha-blockers.
Write a review
Your Name:
Your Review:
Note:

HTML is not translated!
Rating:
Bad
Good
Enter the code in the box below: