Tadalista 20 2 Tabs
- Free Shipping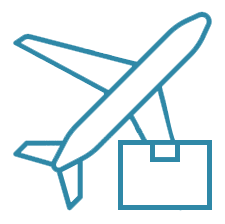 - Add to Cart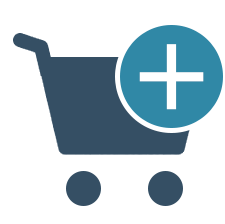 Tadalista 20 2 Tab
Tadalista 20 2 Tab is prescribed for relieving erectile dysfunction (ED). Impotence issue does not allow men for indulging in satisfactory sexual intercourse, for making the couple sexually incompetent. The medicine is available in conventional tablet form with two tablets. Fortune Healthcare composes he medicine out of Tadalafil, which is an active component for impotence issue.
Most of the men suffering from erectile dysfunction or impotence due to various underlying physical conditions are directly associated with inadequate blood supply to the penile. The solution helps in improving the penile blood flow so that impotent men can attain a harder and durable penile erection. Sexual stimulation is a must for experiencing a stiffer erection, preferably half an hour post intake of the pill. The solution does not cause an erection in the absence of complete sexual arousal.
Action Mechanism
As per the pharmacology, Tadalafil component in the pill is classified under the group of medicine called PDE5-inhibitors. It helps in neglecting the function of an enzyme PDE5 (phosphodiesterase-5), which helps in allowing the body to secrete nitric oxide. This enzyme is a substance that helps in enhancing the blood supply. Eventually, the penile organ, while sexual arousal, helps in engorging with an abundant flow of blood for an erection. Tadalafil component in Tadalista 20 2 Tabs exhibits its effects for 36 hours, which helps in providing a man with plenty of time for making love.
Proper Consumption Pattern
Tadalista 20 2 Tabs is to be consumed as directed by a physician, as it is a prescription-only solution. The conventional tablet form of medicine is ought to be swallowed approx. half an hour before planned lovemaking session. The medicine is to be consumed only when needed but not more than once in a day or two. Do not consume fatty foods, grapefruits or alcohol while consumption of the ED medicine, as they might readily bring down the absorption of this impotence medicine.
Consumption of the medicine more than advised can enhance the risk of side effects. Hence, make sure you use the medication as instructed by a physician. Tadalista 20 2 Tabs medicine should never be used for recreational purpose. Men found with low level of the sexual drive should not consume this impotence medicine, as it does not have aphrodisiac effects.
Safety Measures
The medicine Tadalista 20 2 Tabs is only safe for consumption by men with moderate to severe degree of impotence. It is inadvisable for consumption by men that has a history of Tadalafil allergy. Those who take nitrates medicine for chest pain (angina) that should never consume the impotence medicine. If consumed together, both of these medicines enhance the risk of hypotension which is a low blood pressure, which might need medical attention.
Write a review
Your Name:
Your Review:
Note:

HTML is not translated!
Rating:
Bad
Good
Enter the code in the box below: